Flight attendants just got more stylish.
Harking back to the golden age of flying, when hopping on board a plane was a truly glamorous pursuit, an airline in China has just introduced haute couture-style uniforms for its staff.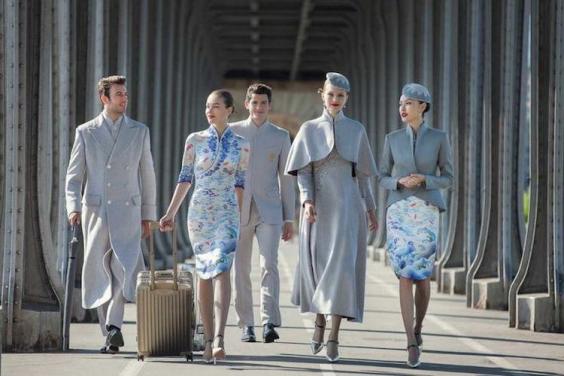 Hainan Airlines hooked up with designer Laurence Xu to create a new, high-fashion look that takes its cabin crew to the next level.
The collection was launched at Paris Couture Week on 4 July, and takes inspiration from a traditional Chinese dress called a Cheongsam. Pieces also feature Chinese-influenced prints, such as the Roc – a mythical bird.
The looks are given a modern twist with Western additions, such as tailored coats and capes in muted grey and beret-style hats.
Xu wanted to combine "classical, time-honoured Oriental aesthetics and the silhouette of a modern Western suit" for the Hainan collection.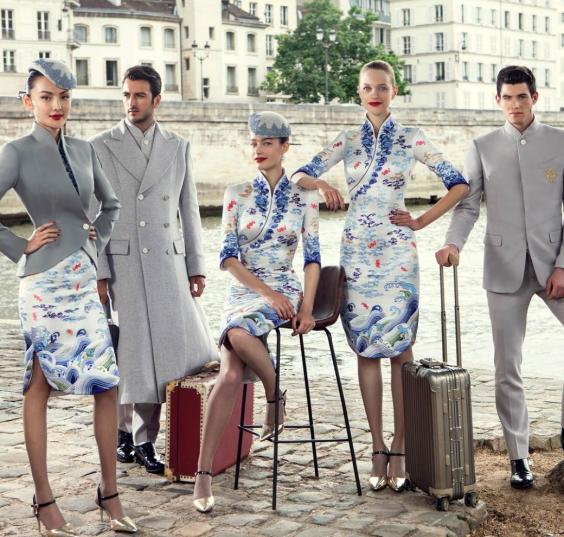 "The cooperation between Hainan Airlines and Lawrence Xu is industry leading," said Xu Fei, brand director of Hainan Airlines. "We are not only creating a new uniform but also showing the internationalized image of our airline.
"Especially on international routes, we would like to let passengers know that China is modern and trendy."
Despite the airline being Chinese, the campaign seems to feature almost exclusively Western models.
The collection is part of Hainan Airlines' bid to improve and expand. Currently China's largest civilian-run airline, Hainan is looking to double the number of international flights taking off from China's second-tier cities, according to Bloomberg.
The airline has attracted attention in the past for less savoury reasons. In June 2016, passengers aboard a Hainan flight got into a physical brawlaboard their plane after it was grounded for more than four hours at Beijing Capital International Airport .
Video of the incident showed travellers fighting, both with each other and with cabin crew. The footage also shows the moment a woman finally lost her patience with one of the cabin staff and used her bag to whack him around the head several times.
By HELEN COFFEY
Independent