Beijing introduces tough restrictions on foreign picture books for children
An order from Beijing will drastically cut the number of foreign picture books for children published in mainland China this year, four publishing sources told the South China Morning Post.
The order opens a new front in a broad campaign to reduce the influence of foreign ideas and enhance ideological control, applying restrictions to animal cartoons and fairy tales written for toddlers and older children that have few political implications. Chinese universities were previously ordered to limit the use of Western textbooks and promote communist dogma.
Senior Chinese official slams internet curbs in rare public outburst
China's state publishing administration had imposed a quota system, capping the number of foreign picture books that could be published on the mainland this year, an editor working at a state publishing house said. It had also urged mainland publishing houses to publish more mainland-written and -illustrated picture books, she said, requesting anonymity because the government order was not made public.
"[The government said] there had been a bit too much inflow of ideology [coming from foreign picture books]," the editor said. "It has deliberately decided to constrain imported books and protect those written by Chinese authors."
Another source, who works for a private publishing firm, said it would not be able to publish any foreign picture books for children this year, adding there had previously been no quota requirements and little censorship pressure.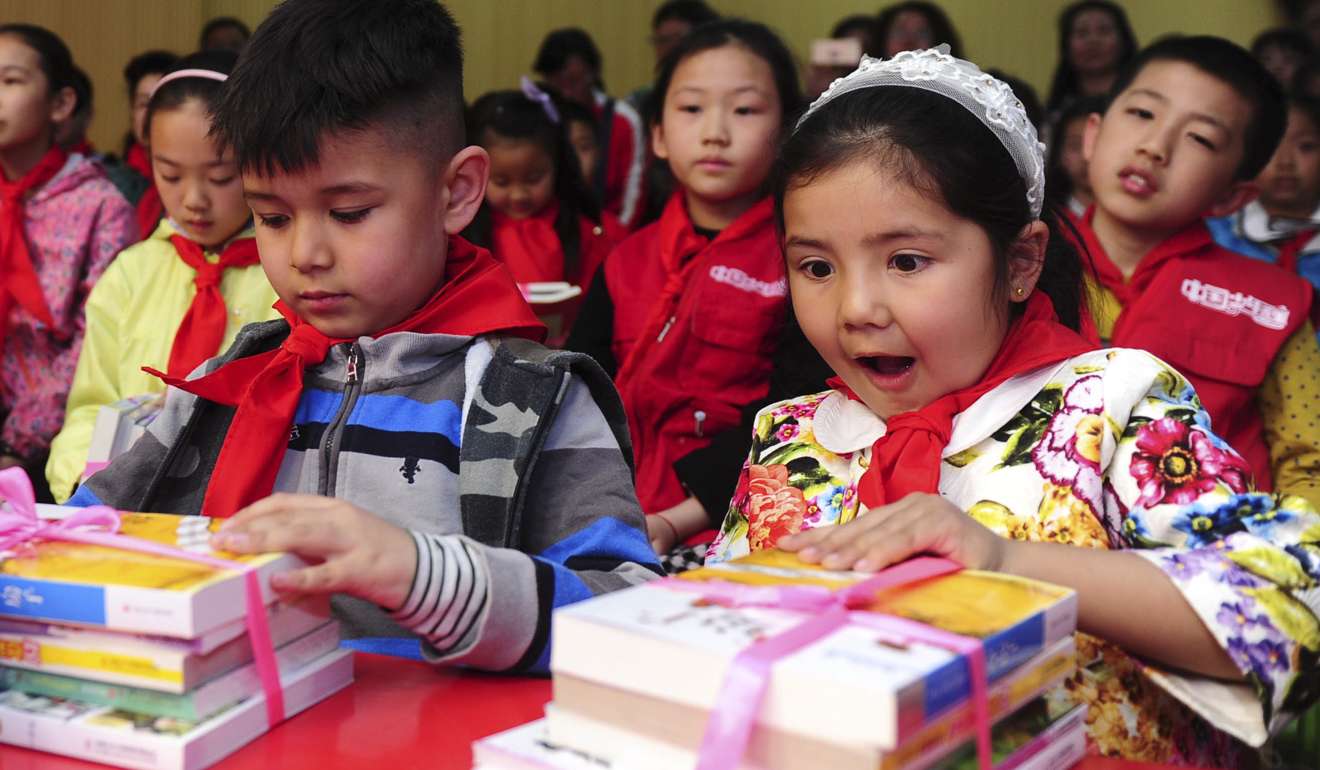 He said the new rule, only passed down orally, was aimed at making people's ideas conform with Communist Party dogma.
The State Administration of Press, Publication, Radio, Film and Television, which is responsible for censoring publications on the mainland, did not respond to repeated telephone calls or answer questions sent by fax.
China's top colleges to face ideological inspections
Foreign picture books and cartoons have become increasingly popular among mainland China's 220 million young readers under the age of 14, and they read more foreign picture books than local ones.
On the mainland's JD.com online shopping website, the three best-selling picture books are translations of foreign books: French author Christian Jolibois' Les P'Tites Poules series; Barefoot Books World Atlas by British author Nick Crane and illustrator David Dean, and the Peppa Pig book set, also from Britain.
Propaganda and censorship remain China's favoured tools of control
On Amazon.cn, three of the five best-sellers are American – Eric Litwin's Pete the Cat series, Gina Ditta-Donahue' Josh's Smiley Faces: A Story about Anger, and Barbara Cain's I Don't Know Why … I Guess I'm Shy. Another member of the top five, Guess How Much I Love You, was written by Sam McBratney, who lives in Northern Ireland.
Children's books have become the most lucrative segment of the mainland book market. There were more than 40,000 children's books published last year, including imported ones, and they overtook books on the social sciences to become the biggest market segment by revenue, the Chinese publishing consultancy OpenBook said in a report.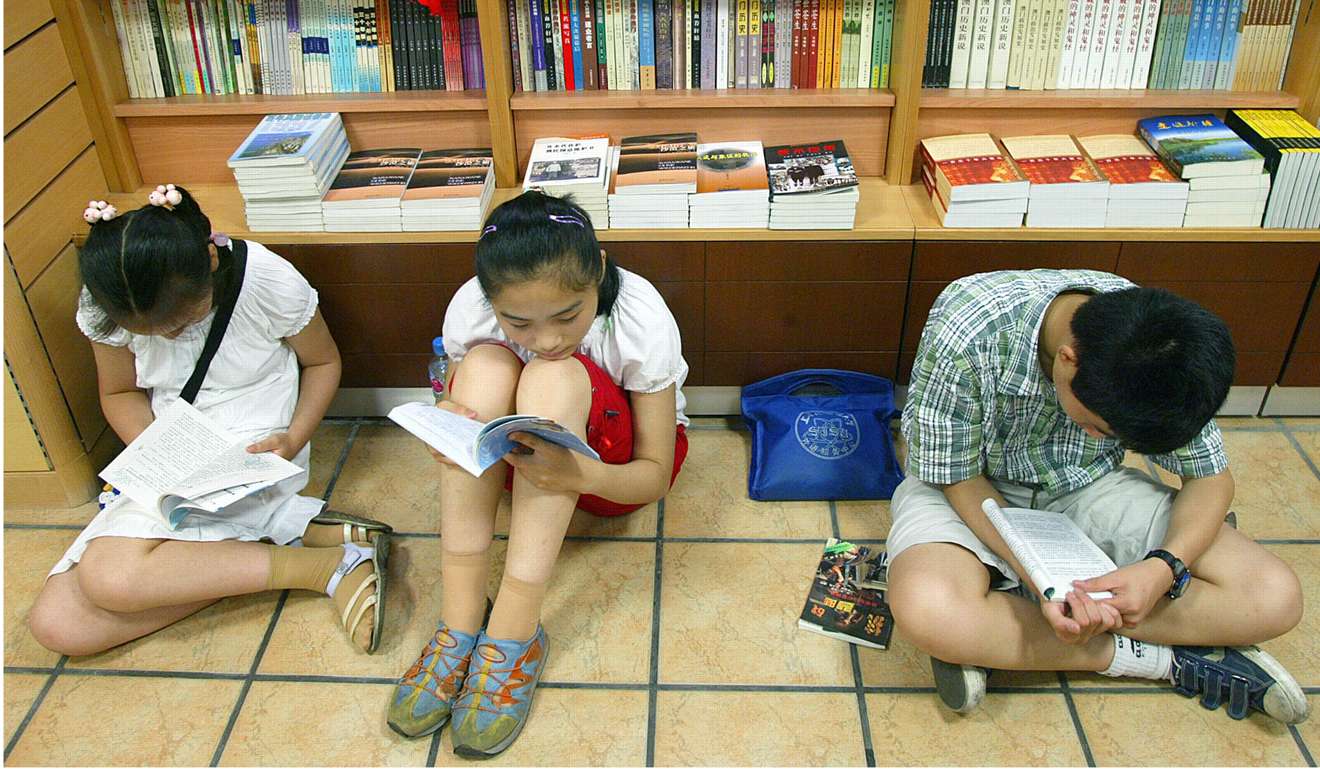 Chu Chen, the mother of a one-year-old boy, who lives in Shenzhen, said foreign picture books were better at telling simple yet meaningful stories, with mainland ones being wordier and focused on teaching Chinese morals.
She said her favourite was a German picture book, Rabbit Without Ears and Two-Eared Chick, which told the story of how a rabbit and a chick developed a genuine friendship. She said the book was good because it was both interesting and instructive.
Booming e-businesses amid tight censorship … can China have it both ways with the internet?
"There are real masters of picture books abroad, but at home, we haven't invested as much," Chu said.
Literary agent Andrew Nurnberg, who is based in London, told the industry magazine Publishers Weekly in November that Chinese parents craved the best books for their children and wanted to buy more books by overseas authors because they could provide "a global perspective".
"Naturally, the government would like to see a balance between local works and imports – but quality- and quantity-wise, there is a big gap, and this will remain very much so in the foreseeable future," he said.
The new restriction has left a few Chinese publishers' book releases in limbo. The editor working at a state publishing house said Beijing had rejected or delayed applications for cataloguing in publication (CIP) numbers, which were needed to publish on the mainland.
Another book editor, who confirmed the new restrictions to the Post, described the situation as "disastrous", even though copyright trading remained unaffected at the moment.
With mainland censorship tightening ahead of a key Communist Party meeting later this year, mainlanders will find it more difficult to read foreign publications.
Alibaba's popular Taobao.com e-commerce platform issued a notice on Friday banning the promotion and sale of books published outside mainland China, starting from March 10. Alibaba owns the South China Morning Post.
Sidney Leng
Additional reporting by Kristin Huang
South China Morning Post